Latest news
02.01.2017 - New Adaptronic MODULAR ECUs added to shop
11.02.2016 - New standalone ECU for Clio RS 197/200 now available! See the Renault ECU section.
04.01.2016 - Happy new year from EFI!
29.01.2015 - NEW: Cheapest wideband AFR solution yet, from a quality source too - The Zeitronix Zt-3
22.07.2014 - Clio 172 & 182 custom remapping now available
ECU supply, install and tuning services
Based in Runcorn, Cheshire, we are specialists in standalone engine management installation, calibration (engine mapping) and custom ECU loom manufacture.


We are regularly tasked with making (and installing) engine management wiring looms for race, rally, kit and road cars. We specialise in making and installing top quality, custom made looms using good quality connectors, sleeves, boots, seals and modern automotive cable and protective coverings.

We pride ourselves on being able to provide tidy, reliable and hard wearing engine looms for custom, race and show cars. In all cases looms are constructed from modern thin-wall, light-weight automotive cable, weather proof connectors and sheathed or bound in an appropriate material (of which there are a few options) such as heat resistant fiberglass over-braid, Raychem DR-25 with Raychem transitions, or cost effective corrugated conduit if the budget does not permit the former !

We are happy to take on custom engine loom production for most standalone engine management systems, often costing only the same or less than a manufacturer supplied universal loom.

Besides wiring and ECU calibration we can carry out occasional custom fabrication work including alloy or stainless steel pipe work, bespoke tanks and similar. TIG & MIG welding and general metal work tasks can be undertaken

Our engineer, Chris, has many years of experience in the engineering, auto-electrical, electronics and tuning world so you can rest assured of a good result. Just about all of our business is generated by word of mouth - we do not need to advertise - happy customers passing on the word keep us very busy, thankfully!

If you would like to make a booking or discuss your requirements please get in touch:
sales@efi-parts.co.uk

Complete engine harnesses



Standalone installation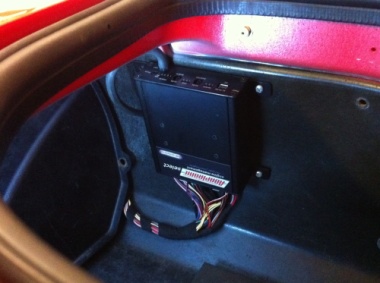 Custom loom making